Green technology for business
SendCard is the best solution for digital namecard application to reduce your admin cost, manpower cost, printing cost. At the same time, this green technology increase your efficiency of business connection, customer relationship management and staff performance analytics for your business.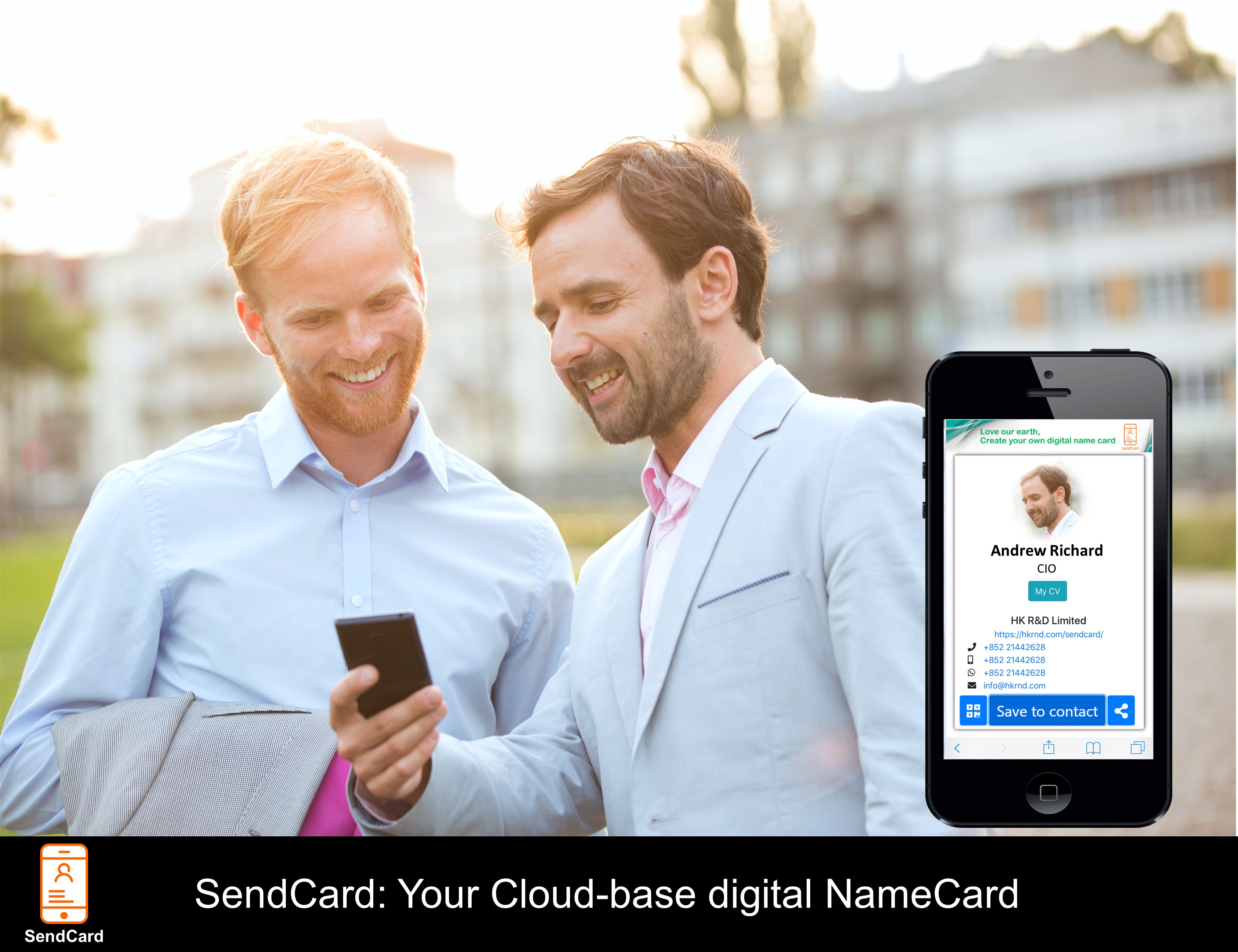 Cloud base platform enables you to update your digital namecard anytime and anywhere.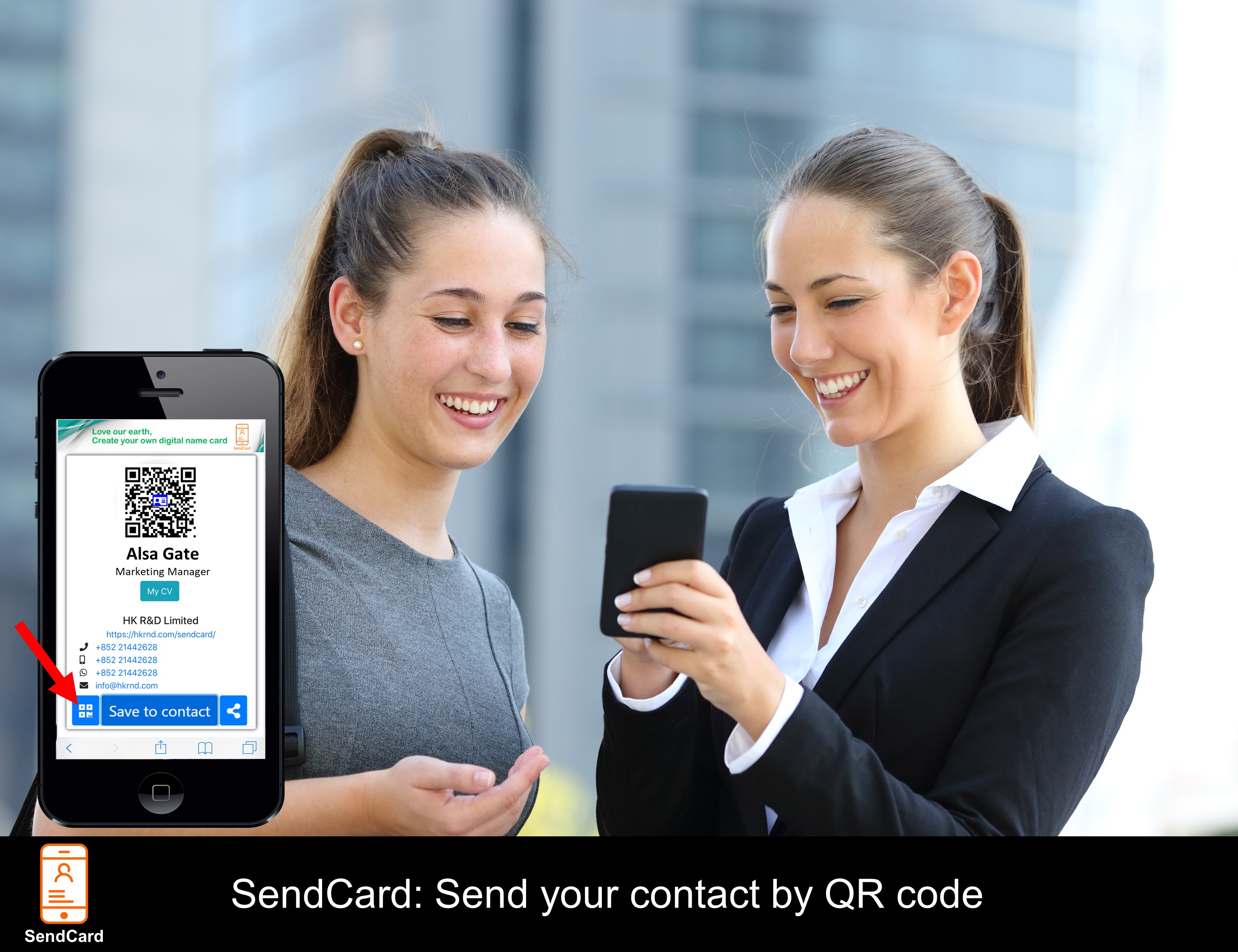 By showing your SendCard QR code, your customers can scan it to obtain your contact information in a second.
SendCard is designed by vcf international standard format which allows your customer to save directly to their phone book. It is not necessary to input to a messy excel contact list.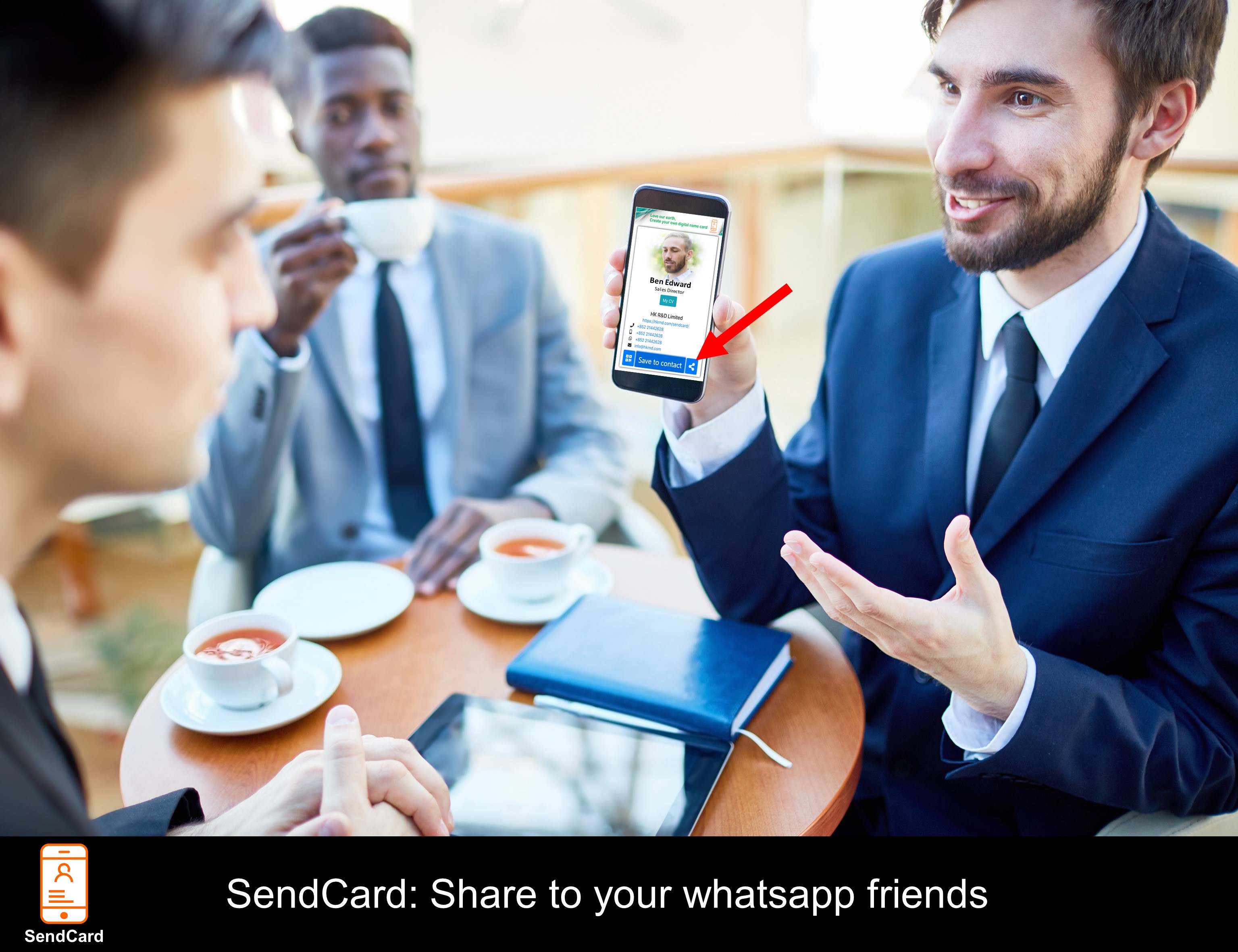 With the user friendly design, you can share your SendCard to your existing customers by whatsapp. After that, it will connect to your new cloud base digital SendCard network.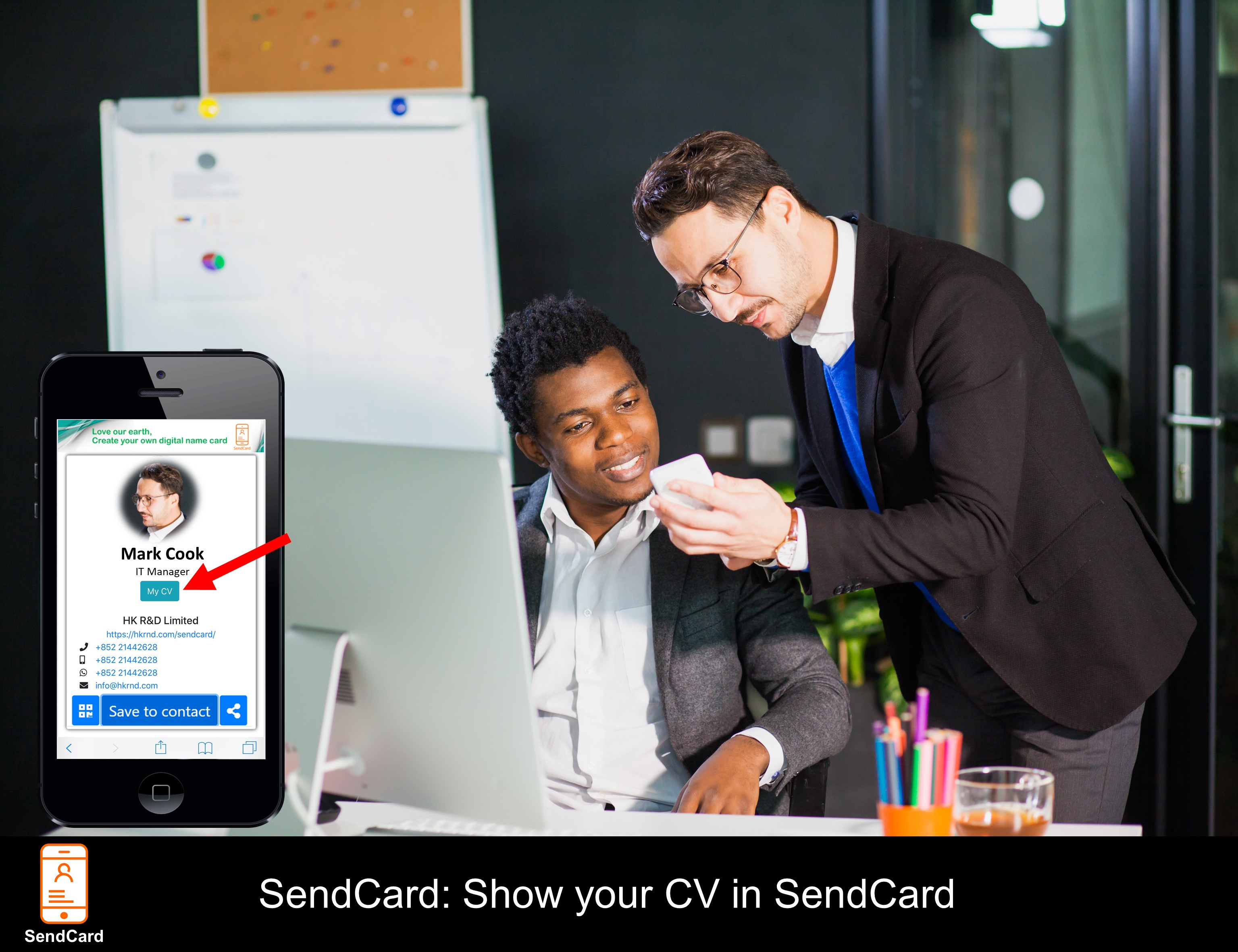 Making your customer understand our team's capability is very important. You can show your personal CV to your friends and customers to make them understand you more. Same to your colleagues and staffs, they can show off the capability to convince customers for business.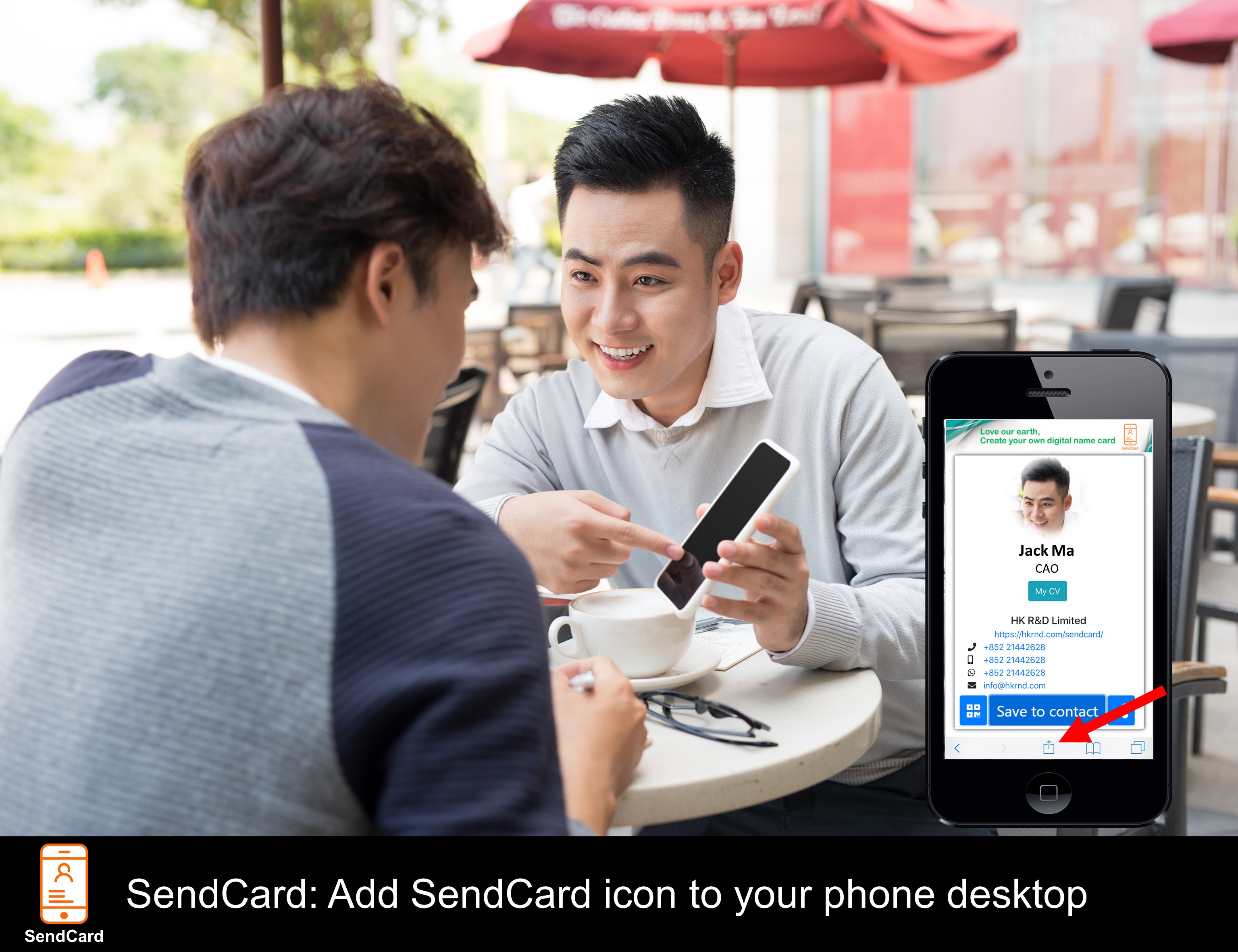 By adopting the existing function of your smart phone, you can add the SendCard to your phone desktop as an icon so that you can access the SendCard easily.