How to add SendCard to Home Screen
After you create your own Sendcard, you always want to share with your friends. But how can you share in the most convenient way? Add it to your home screen.
At first, you may go to your own SendCard page. Press the share button as below.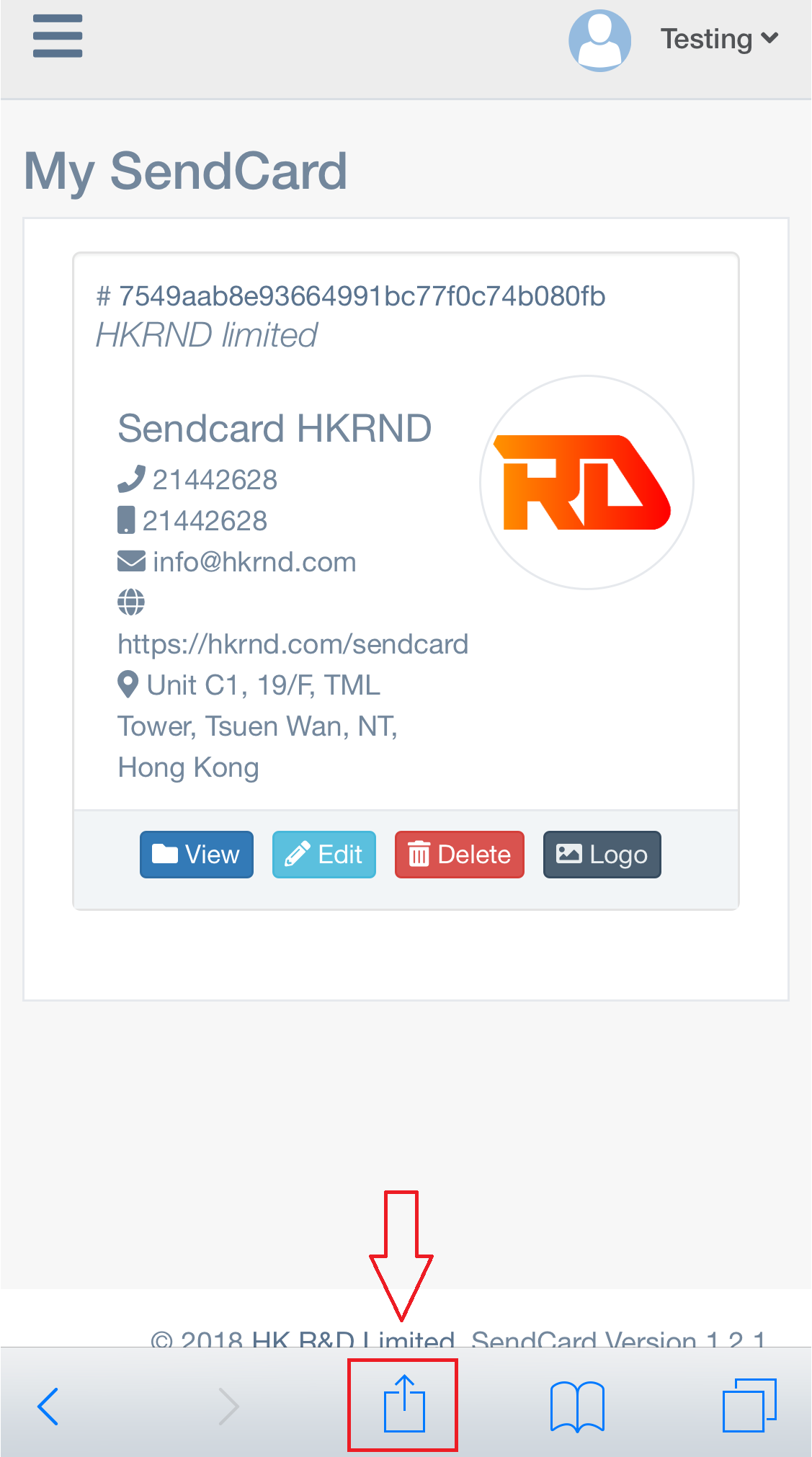 And then you can find the "Add to Home Screen" bottom and click on it. If you can't find it, you may find it by clicking "More" button.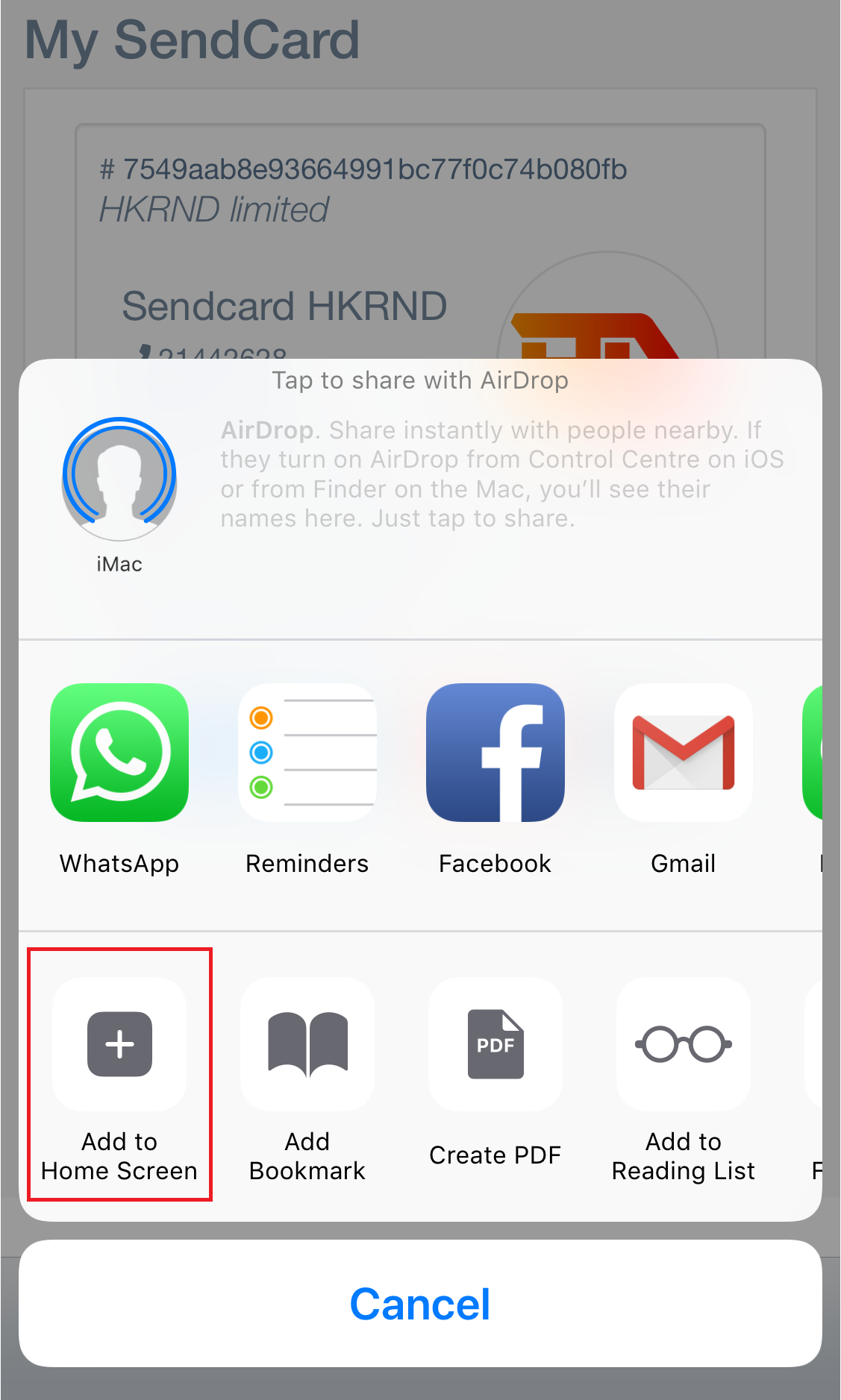 After that, simply press "Add" to finish it.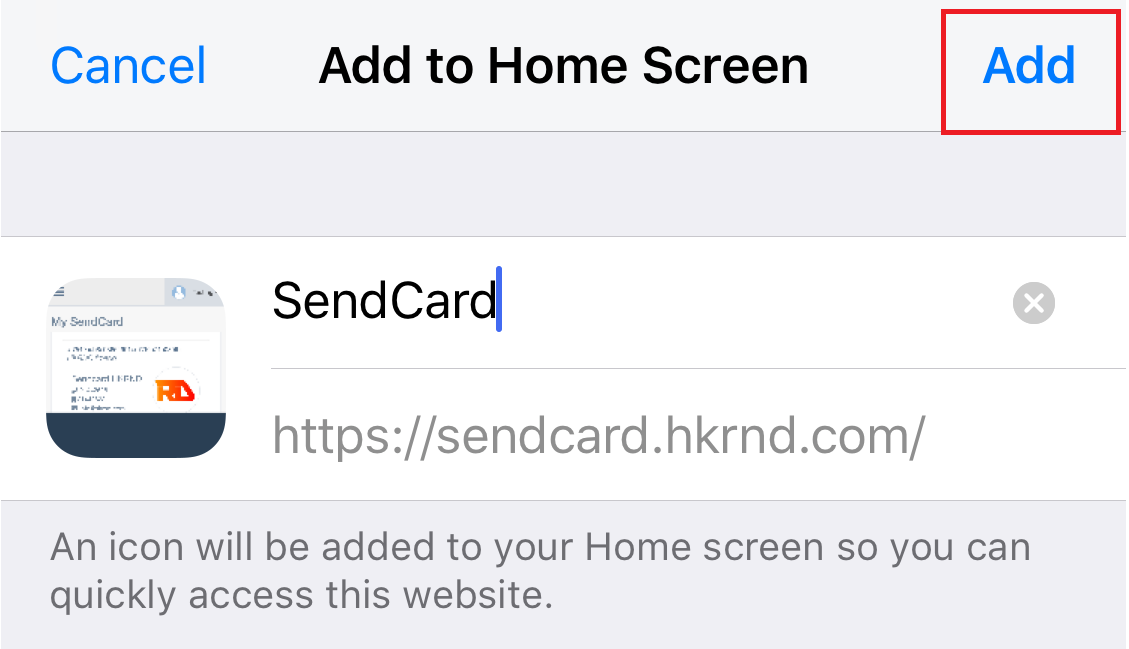 Well done! Now you can find your own SendCard at your home screen. From now on, you can share your contact with others in a more convenient way and smart way!