Advantages of digital business card
Do you feel bored while getting a paper name card? A digital business card can impress your client and uplift your company's image!
Prominent
It is quite nature to exchange your business cards while meeting new clients.It is difficult to outstand you by giving a traditional name card.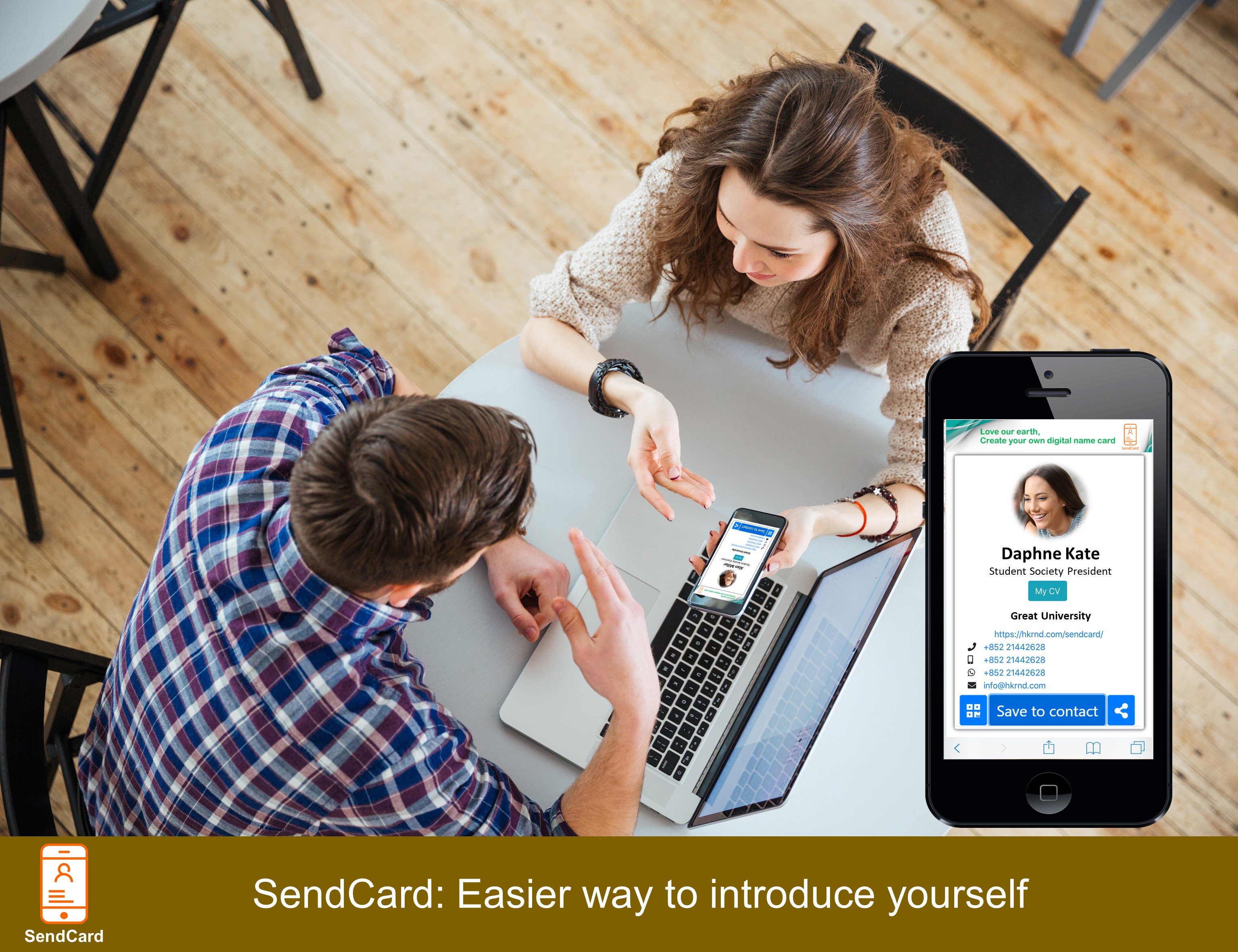 Cost Saving
It is free! From now, you don't have to worry your business cards are running out.You can save quite a lot of money on printing name cards.

Smart changes
You can change your business card details whenever you like. If you get promoted? Simply Change it by clicking few buttons on your smartphone. Bored about the profile pic of your name card? Just take a selfie and upload to the system. Done!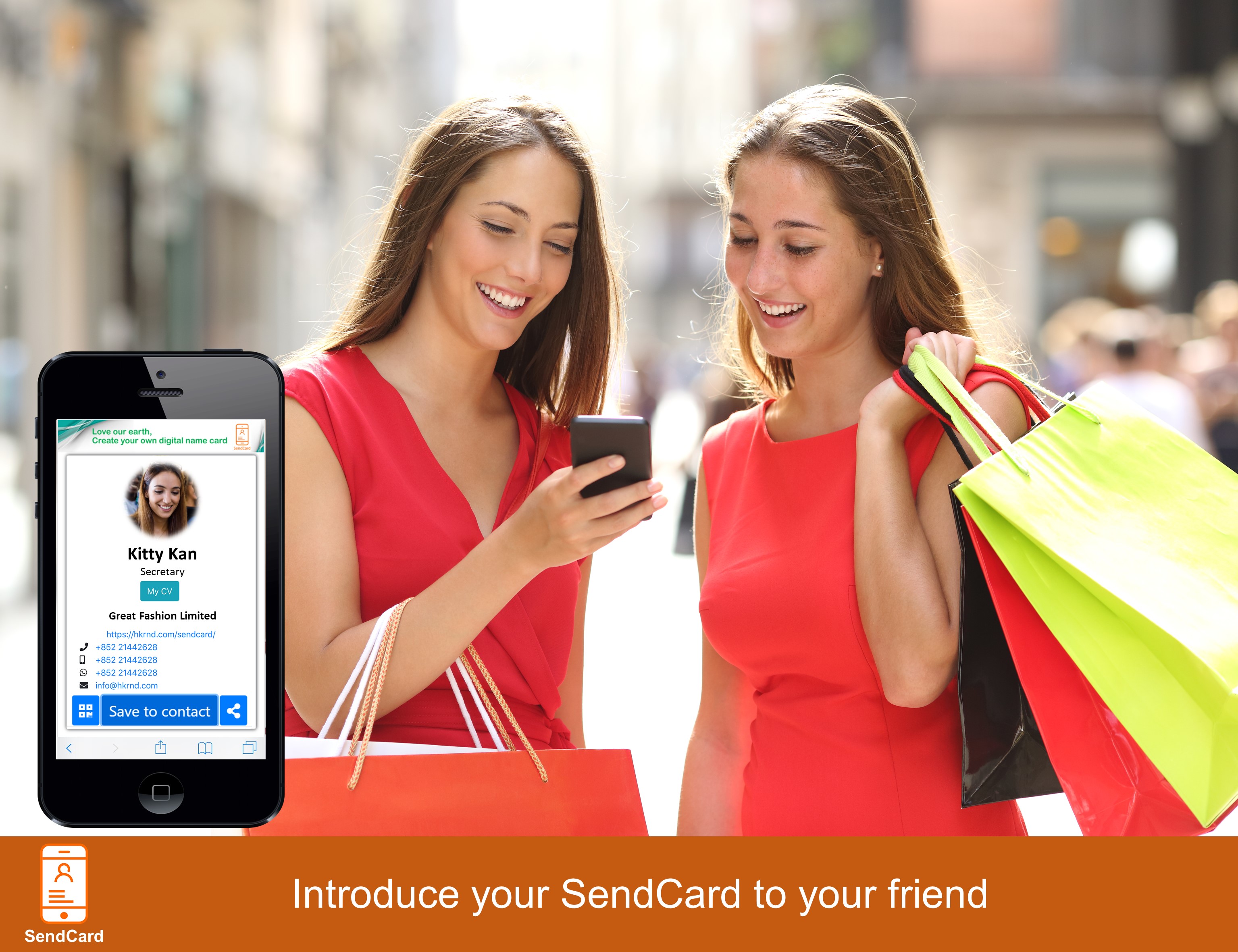 Green Tech
Digital Name card doesn't need any paper to print on it. It can save trees and prevent deforestation.

Easy to share
You can share your name card with paper by email, whatsapp etc.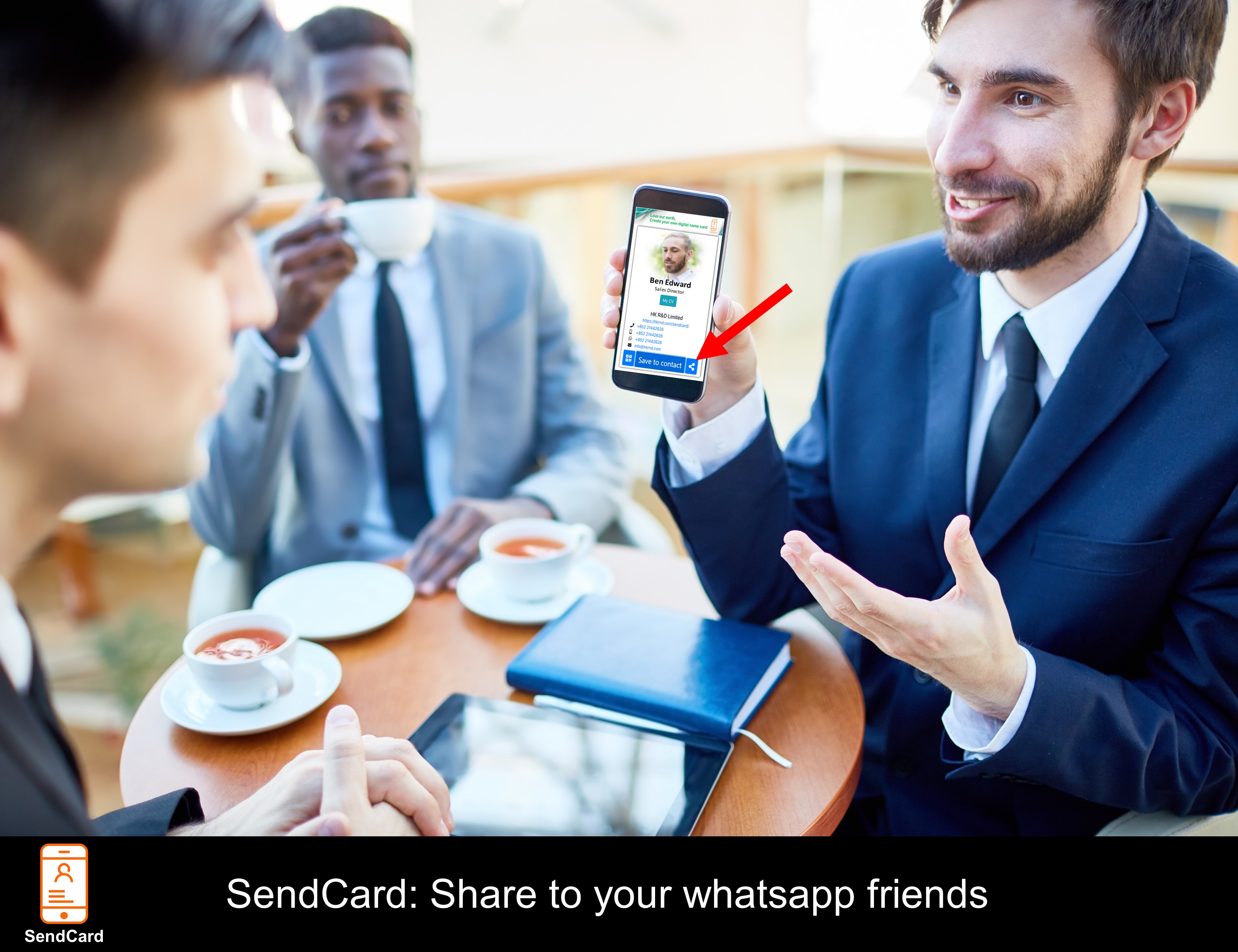 More Details
Traditional name card has limited space for you to show what person you are. Digital name card allows you to share your CV or personal information.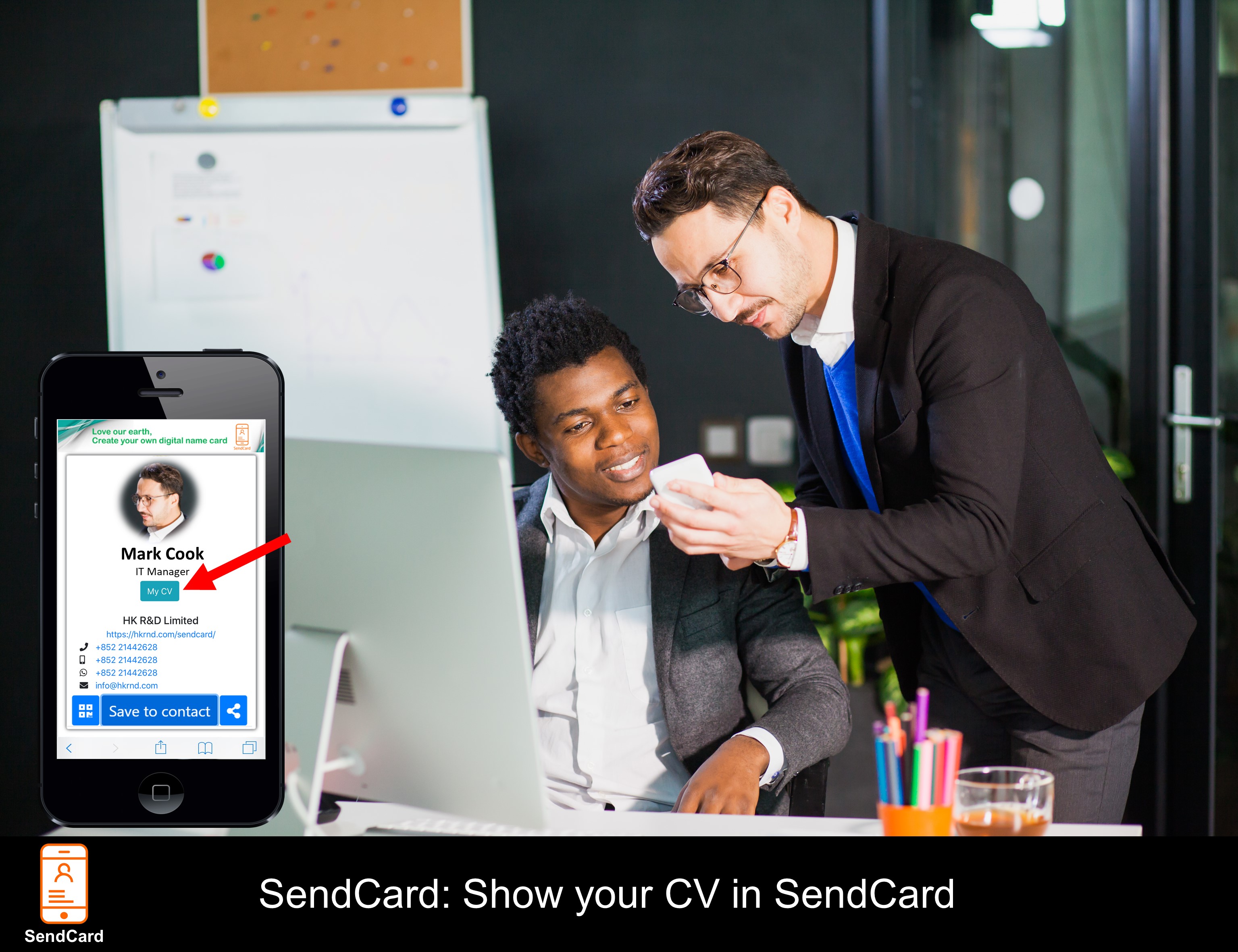 Sign up now! Make your own SendCard and connect with us.